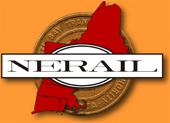 Please donate if you
enjoy this site. Thanks!
Photo Search:
Newest Photos


The CityRails Transit Photo Archive
Try my other sites too: Model Railroad Photos, New England Railroad Photos, North American Railroad Photos, and Virtual Railroad Photos!
| | |
| --- | --- |
| Photo Archive News: | Site News |
If you received an error when logging on to your Photo Archive account to post photos in the past week, it has been fixed. Please read on if you're interested in the details of what happened:
The Photo Archive web site uses what's known as SSL encryption when you log on to your Photo Archive account, to ensure your password is kept secure, and no one else can edit or delete the photos you posted. SSL encryption requires that the web site owner acquire what's known as an SSL certificate, which is used to encrypt your data. For SSL encryption to work properly these certificates must come from one of a small handful of companies, known as certificate authorities, that are recognized by your web browser. These certificates come with an expiration date, and thus must be renewed every year.
As it turns out, the company that I was getting my SSL certificates for the photo archive from, StartCom, was bought by a Chinese company last year, which started doing some unscrupulous things (like issuing SSL certificates with forged dates.) As a result, Firefox, Google, and Apple have all begun blocking StartCom SSL certificates in the newest versions of their web browsers.
I was unaware of this, so when I renewed the site's certificates last week as I do every year, it caused problems for quite a few users. The browsers that I test the site with weren't affected by this, so I did not know anything was wrong at first, until a visitor to the site sent me an email to let me know.
It took quite a bit of work yesterday and today, but I have switched the entire site over to a different organization's SSL certificates now, a company called Let's Encrypt (letsencrypt.com), so hopefully the site won't ever run into a problem like this again in the future.
Thanks for your patience, and to the folks that wrote to me to let me know about the problem so I could fix it!
I recently noticed that for some very old photos in the archive (more than 10 years old) some of the preview icons were missing. I'm not sure how this happened, but I've written a program to go through and re-create all the missing icons, so if you've noticed these, they should now be fixed. Sorry about that!
Due to a software upgrade (PHP), the ability to post new photos to the site was accidentally broken on July 4th and 5th. Sorry about that! I had tested the upgrade on my test server, including posting photos, and tested the live site after the upgrade as well, but of course the one thing I didn't test on the live site, actually posting a photo, was the one thing that got broken by the upgrade. :-( The problem has been corrected and you can now post photos again. Sorry everyone!
I have finally added photographer profiles to the site! You can edit your profile information, including adding a photo of yourself, by selecting "Edit Profile" from the navigation menu. Then when you use the "view by poster" feature of the site to view your photos, your profile information will be shown at the top of the page. For an example, feel free to take a look at my own profile. You can change your password and email address if you need to from the edit profile page as well.
As part of the improvements I'm making to the site, I'll be phasing in a new, more secure logon system over the next few days. Don't worry, your existing Photo Archive username and password will still work. Once the changes are complete you'll notice that you only need to enter your username and password once though, not every time that you post a photo or comment. You'll also notice that you're redirected to an SSL encrypted part of the site to enter your username and password now, which makes it harder for the bad guys to get them. (I've never had a problem with this on the site, but it's better to be safe. We don't want spammers clogging up the site with nonsense.) I'll be adding photographer profile pages to the site soon (where you'll be able to post a photo and a few paragraphs about yourself), and the new logon system will also allow you to make changes there as well.
If you experience ANY problems using the new logon system please let me know right away! I try to test all the changes I make as thoroughly as I can, but there are so many different web browsers, computers, and other devices out there these days, things can always go wrong, and often do.:-) I'm here to help though. Thanks as always everyone for sharing your photos!
Great news... the move of the Photo Archives to a newer, faster server that I wrote about last week is now complete! You should notice a big increase in speed. Behind the scenes there's also a lot more space available for storing photos (the old server was almost full.) I've tried to thoroughly test everything on the new server, but if you run into any problems or glitches, please contact me and let me know. Thanks everyone, and keep those photos coming!
You've probably noticed lately that the Photo Archives are a bit, well... sluggish. Since 2009, this site has been running on a second-hand Dell PowerEdge web server. It's been a great, reliable server, but the truth of the matter is that as we approach almost a quarter-million photographs in the Archives, it's just no longer powerful enough to run a site of this size, and it's been struggling to keep up. I am setting up a new, faster server even as I write this though, and at some point in the next week (as soon as I have the new server ready and in place), I'll be moving the site to it. You should see a dramatic boost in speed once this is done! Thanks for your patience, and keep those photos coming, the site will be much snappier soon! - Jeff
As they say, when it rains it pours... Here's another big site update!: I've now set up the site to allow larger, higher-resolution photos to be posted! When I created the site many years ago, the previous limit of 850x700 seemed quite reasonable, but in this day and age where pretty much everyone on the planet has a super high-resolution camera built into the phone in their pocket, that limit seems a bit silly. The site will now accept photos up to a whopping 5000x3000 (about 16 megapixels)! You'll still see the standard, screen-sized photo when you view a photo on the site, but you will now be able to click on that photo (or the link directly under it) to see the originally-uploaded, full-sized photo! Of course if you prefer not to make high-resolution copies of your photos available, you can still resize your photos before uploading them, and everything will work as it always has. Enjoy the bigger, better photos!
Another exciting update: I've now integrated the site more closely with Facebook. Don't worry; I won't ever change the site into something that requires you to have a Facebook account to use it. But since so many of us do use Facebook these days, I've set it up so the site now has an official Facebook page, which you can "like" and "follow". That way you'll be able to get a daily link to the new photos on the site right in your Facebook newsfeed. (I won't actually be posting anyone's photos to Facebook, I would never do that without their permission of course, just a daily link back to the new photos on the site gets posted.) If you're into the whole Facebook thing, please give it a look (and a "like") :-)
https://www.facebook.com/nerail.org/ (The New England Site)
https://www.facebook.com/greatrails/ (The Main Site)
Hello everyone! It's been a very long tome since I've made any significant updates to the site, but I'm happy today to finally announce something new that I hope everyone will enjoy: it is now possible to add comments to photos on the site, something that folks have been asking for for years! When someone adds a comment to your photos, you'll also receive an email form the site letting you know. I expect to be adding a lot more to the site soon, including some modernization of the site, and lots of new features. Sorry for my long hiatus, life had kept me very busy these past five years, but I'm glad to be back and working on the Photo Archives again! - Jeff
On Friday, 9/23, the Photo Archive web sites were unavailable for several hours. This was due to a problem at the datacenter where the Photo Archive web server is hosted. An Ethernet switch malfunction caused a high number of errors to occur on the connection to the server. This caused the site to slow down considerably, and for connections from people trying to look at the site to queue up, eventually overloading the server and causing it to go down completely.
As soon as I received an alert that the site was down, I contacted the datacenter, and they fairly quickly identified the problem, and moved the server to a new Ethernet switch, after which I was able to reboot the server and bring the site back up.
Sorry for the hiccup!
For a long time now, I have been receiving complaints from visitors about the "flooding" of the Newest Photos section of the site when a single user posts a lot of photos at once. I have not wanted to limit how many photos anyone can post, but I also want to keep things fair for everyone, so everyone's photos can be seen. What I finally came up with was to limit the Newest Photos section of the site (and the home page) to only the first 10 photos from any contributor within a 24 hour period. Hopefully this will make browsing the newest photos more enjoyable for everyone!
If you are someone who posts a lot of photos, fear not! Your photos will still be accepted, and all of your photos will still appear under your Photographer Page, as well as the Browse by Railroad, Browse by Year, etc. sections of the site. There is still no limit to how many photos you can post, the limit only applies to how many photos from one person will appear on the home page and Newest Photos section of the web site.
This update is admittedly only going to appeal to the geeky visitors to the site, but I'm happy to announce that the Photo Archives are now 100% IPv6 ready and accessible.
For those that don't know, the Internet uses a unique number to identify every computer connected to it. This number is called an "IP Address" (short for "Internet Protocol Address"), and it's a lot like a phone number if you will; just like every telephone must have a unique number associated with it for it to work, so too must every computer on the Internet have a unique IP address.
Problem is, when the current version of the Internet was designed, back in the late 1970s, early 1980s, people did not even have computers in their homes, and the Internet was intended to only be used by large companies, learning institutions, and government agencies (and back then, even those only had a handful of computers each.) No one had any idea that some day, everyone would have the Internet in their home, at work, on their mobile phone, etc. And so, the Internet was designed to have an absolute maximum of about 4 billion IP addresses. 4 billion sounds like a lot until you realize that there are far more than that many people on earth, and many people are using an IP address for each of their computers, and their phone, and their television, and... you get the idea.
The Internet will run out of new IP addresses some time in 2011 (some countries will run out sooner than others.) And to fix that, a brand new version of the Internet Protocol has been invented, IP version 6 (commonly referred to as just "IPv6".) Eventually, every computer on the Internet; every home computer, every web site, every smartphone, every iPad, etc. will need to be converted from traditional IP to IPv6. And that's what I've got done with the Photo Archive this week; it can now be accessed via either type of IP address.
Whew, that was a mouthful.
Hopefully I'll have some more exciting, more railroad related news to post here soon! Until then, keep those photos coming!

Hello everyone... as you have probably noticed, there have been a lot of changes around here recently! For the past few years I really haven't had much time to work on this site, but thanks to some recent changes in my life and career, I now have a little more free time, so I'm excited about finally getting to add some long-awaited features to the site over the coming months. Two of the features I'm hoping to add soon are the ability for users to comment on photos, and the ability for users to vote on favorite photos so we can have a "photo of the week" type feature. (Don't worry, I don't have any desire to turn the site in to a contest; everyone's photos are always welcome and won't be edited or judged, I just thought a photo of the week could be fun.)
I have also created two new versions of the web site recently; one for Model Railroad photos as I mentioned in a previous news post, and one for virtual railroad screen shots (i.e. shots from train simulator type games such as Microsoft Train Simulator and Auran Trainz.) In the past, I had asked that folks keep posts of Model Railroad photos and Virtual Railroad screenshots to a minimum, but now that they have their own sites, please feel free to post as many such photos as you would like!
Also, since there are now no less than five versions of the Photo Archive web site, I have gone ahead and registered a separate Internet domain name for each of them to keep things from getting confusing. The New England version of the site, where it all started, will still remain the NERAIL New England Photo archive, and will still be located at photos.nerail.org, as always. For the other versions of the sites, I have set up the following domain names: North American - photos.greatrails.net (this replaces the old "naphotos.nerail.org".) Transit - photos.cityrails.net (this replaces the old "transit.nerail.org".) Model Railroad - photos.modelrails.net. Virtual Screenshots - photos.digitalrails.net. You can get to all of these separate sites by ging to the main address of: www.greatrails.net.
I'm excited about what's to come for the site. Keep those photos coming!
Due to popular demand, I have created a new version of the Photo Archive web site, this one for Model Railroad and Toy Train Photography.
These photos have been increasing in popularity lately, and with more than 1,000 such photos in the database now, I decided it was time they had a site of their own.
You can visit the new site at photos.modelrails.net.
Enjoy, and please post your model railroad and toy train photos!
As long-time visitors to the NERAIL Photo Archive know, I have always pledged to keep this web site free to use, and free of advertisements.
I still take that pledge very seriously, and will never force ads or membership fees on the users of the Photo Archive... I promise.
That having been said, it is costing more and more each month to keep the site going as it grows, and I really want to add some cool new features to the site over the coming months, so I have decided to implement COMPLETELY OPTIONAL advertising on the site. You read that correctly, "completely optional", meaning if you don't want to see the ads, all you have to do is click a button, and they will go away. There's no catch, and you don't have to sign up for anything, if you don't want to see the ads, just click the button you see under any of them, and they will go away, permanently (unless you turn them back on of course.)
But if you do choose to leave them on, especially if you patronize any of the Photo Archive's sponsors, it will help to bring some needed revenue in to the site, so I hope that everyone will consider leaving the ads turned on. Many of them are hand-picked railroad related products that I chose myself because I thought that visitors to the site might like them, so hopefully they will actually be enjoyable and useful, rather than a nuisance.
Oh, and if you have a railroad related product, service, event or what-not that you would like to advertise on the site, please get in touch with me. I would love to help you out, and of course will charge a very reasonable rate. I can even help you design an ad if need be.
As always, thanks for your understanding and support, and keep those photos coming!
Some folks have written to me recently to express their concerns over the future of the Photo Archive. I had posted on the donations page back in January that I would not be accepting any more donations for the time being because I wasn't sure if I would be able to keep the site running, and I did not want to take anyone's money if I was going to end up having to take the site down.
I don't want to bore the whole world with details of my personal life here on the web, but suffice it to say that I have been through a lot of personal challenges over the last year including a cross-country move, career changes, and other things that have competed with my time to run this site.
I am happy to announce though that after much consideration, I have determined that I will be able to keep the site going. I have opened the donations page up for contributions again. If you can donate toward the operating costs of the site I hope that you will, every little bit helps, even if it's only a few dollars.
But more importantly than the donations, please keep those photos coming!
And sorry for causing anyone any undue panic!
It's hard to believe, but yes, it was 10 years ago this month that this web site first appeared on the Internet: Januay 5, 1998.
To celebrate, I've pulled out and dusted off a pristine (ha!) backup copy of the site from 1998 (complete with all 385 photographs), so you can re-live those early days with me for a few moments, exactly as it was. Ah, what a simpler, happier Internet we had then... sniff. With only a few hundred photos, but slowly and steadily growing in this very early version of the site, I had no idea what kind of genie I had just let out of the bottle. Enjoy, and keep those photos coming!
A number of people have suggested that I set up discussion forums on the site, so today I added them to the site! Just click on the "Forums" button that now appears on the navigation bar to the left to get in to the forums.
Forum login ids are separate from the main part of the web site, so you will need to register in the forums to post, even if you already have a photo posting account. Registering is easy and only takes a few moments though, just click on the "register" link in the upper-right hand corner of any forum page, but please, only one account per person!
Over the next few days I will customize the forum software so the colors are in sync with all three of the Photo Archive sites.
Enjoy, and thanks to everyone, as always, for sharing your fine photos with the Photo Archive's visitors!
Another milestone in the site's history - today I have introduced RSS feeds to all three of the NERAIL Photo Archive web sites.
For those unfamiliar with them, RSS feeds allow you to "subscribe" to a site using either RSS software that runs on your computer such as RSS Bandit, via an RSS "aggregator" website such as GoogleHomepage or NewsMonkey, or via the "active bookmarks" or "active favorites" feature of modern web browsers.
Once subscribed, you'll always be notified of the newest photos posted to the site, without even having to visit the site!
To subscribe to the newest photos newsfeed, just click on the RSS Feed button on the main page of the site. Your web browser should tell you what to do next. You can also subscribe to this news page, to keep informed of changes and improvements I make to the site, just click on the RSS Feed button at the top of this page.
A major announcement today, I'm proud to announce a brand new version of the web site, dedicated to transit fans, the NERAIL Transit Photo Archive!
The new site is specifically dedicated to photos of streetcars, trolleys, subways, and other transit related photos, and already contains several thousand photos from the ever growing NERAIL archive.
The new site is available now, at the following location:
Enjoy! And keep those (transit) photos coming!
Having found some time to work on the site today, I've updated the look of the site, and hopefully at the same time made it a little easier to navigate - the frequently used links are still on the main navigation menu, but the less often used links have been moved to the bottom of the page, so the navigation menu is now much less cluttered.
I have also added a much-requested feature to the site: when navigating through a list of photos anywhere on the site, if there are more than 20 pages (the most that can be shown in the little navigation bar at the top of photo lists), then a box will appear allowing you to directly enter the page you would like to go to. This means that if you are browsing say, the newest photos and are on page 250, you can go away and come right back to page 250 when you return.
(Of course, you can also still bookmark any page of the site in your browser by using your browser's "bookmark" or "favorites" feature, and come right back to it later. Since the very beginning the site has supported this, and I've always deliberately avoided using design elements in the site such as frames, cookies, and "post" based forms, since they cause bookmarking to not work properly. This new feature will provide a convenient shortcut for those that forget to bookmark the page they are on before closing their browser however.)
February 18, 2007: Search Page Fixed, Minor Site Enhancements
The search page has been broken since shortly before the move to the new web server on the 8th. I am happy to say now that I have fixed it though, it is now once again fully working.
Thank you to everyone who wrote to me to let me know about the problem.
Unrelated to that, I have made a few minor enhancements to the appearance of the site this morning, adding a photo border around the preview photos, and adjusting some of the page background colors just a bit. Just a few minor changes to make the site look a little more modern. I've tried to keep everything compatible with older web browsers though, as I know there are a lot of visitors to the site still using older computers, and I don't wish to lock anyone out. Enjoy.
The Photo Archive is now up and running on the new web server that I mentioned back on December 19th!
(For those that aren't technically-oriented, a server is a specialized computer that web sites are stored on. When you visit a web page, what you see on your screen is being transferred from a server to your computer, over the Internet.)
Previously, the Photo Archive was hosted on an ISP's shared web server, where it had to compete with all of the other customer's of that ISP whenever someone viewed the site. This led to performance problems as the Photo Archive grew, making the site take longer and longer to load. Now that the site is on it's very own server that I have complete control over, all of those performance problems should be a thing of the past, and we should be in good shape now for quite some time to come, so keep those photos rolling in!
Here are a few photos of the new server:
(Click to zoom in.)
I want to sincerely thank everyone who has made donations to keep the site running. Those donations are what allowed me to purchase the new server and get it set up at a reliable hosting facility. (For those curious about such things, the server is physically located at a hosting facility in South Bend, Indiana, of all places.) I could not have done it without you.
THANK YOU!
I invested about 12 hours today in what's known in computer database design as "query optimization". Without getting too technical, this basically means that I went through the entire Photo Archive web site very carefully, page by page, and redesigned all of the spots where the photo database gets used so it will be as fast as possible.
It was a lot of work, but I think the results were worth it - the site is performing much better in most regards, and some pages that were taking as much as a minute to load now take only a few seconds.
This is only a temporary fix - the site is still overloaded, and I will still be moving the site to a dedicated server in a new hosting datacenter within the next few weeks, as I mentioned in my last news update on 12/19. But hopefully the work I invested in the site today will be a good enough "band aid" to get us all through the next few weeks!
As many folks have no doubt noticed, the Photo Archive web site has been very slow lately. (And sometimes very, very, very slow.) :-)
This problem is simply the result of the tremendous success of the site. Over the last few years, more and more people have been finding out about the site and regularly visiting. Although I don't formally track statistics, a casual look at the server's logs shows me that many, many thousands of people are checking in from all over the world every single day to browse the photos available here.
Unfortunately, the type of web hosting service that I have been using to host the site (what is known in technical terms as a Virtual Private Server, or "VPS") does has it's limits, and simply can not support the sheer number of visitors that the site has been receiving recently, thus the poor performance that everyone has been experiencing.
Solving this problem has been more difficult for me than one might imagine. Many people have kindly donated funds to help with the site's upkeep, however moving from VPS hosting to the next step up, what is known as Dedicated Hosting (where an entire server computer is used to host just the Photo Archive's web site and nothing else) is tremendously expensive. In fact it can be four or more times the cost of VPS hosting. So, even with the generous donations, it still would not be possible for me to spend the $100 - $400/month that it would take to get the site moved to a dedicated hosting environment. So I have been struggling with the dwindling performance for some time now, not quite sure what to do.
But now for the Good News... I believe I have finally found a hosting company that is willing to host the Photo Archive on a dedicated web server for me, for a very reasonable price. The only downside is that due to various circumstances, including the need for me to purchase and set up a new server for this purpose, I will unfortunately not be able to get things up and running with them until after the New Year in a few weeks. So please bear with me a little longer, as things will get better soon!
Thanks for your patience!
July 25, 2006: Browse By Contributor and Railroad Enhancement
I have modified the Browse By Contributor and Browse By Railroad pages of the site so they are now broken down alphabetically, with one page for each letter. This should make it much easier to navigate the ever-growing lists of both photo contributors and railroads.
And if you prefered the old format, with everything on one page, it's still available, just click on "all" on the new Browse By Contributor and Browse By Railroad pages to get to it.
I have always enjoyed older photographs, and the window in to the past that they give us.
So to celebrate the New Year, I have added two new ways to browse the many photographs within the Photo Archives: Browse by Year, and Browse by Decade. (Yes, somehow I found the time to finally add something to the site.) :-)
I hope that this new method of browsing photos will allow each of you to take an occasional break from the latest railroad happenings and enjoy a little blast from the past!
It has been brought to my attention that users of Yahoo!'s email service are unable to receive email generated by the NERAIL Photo Archive's mail server.
I have researched the problem and found that it is happening because Yahoo! has added the NERAIL Photo Archive's server to their spam filters.
This has been done without any explanation from Yahoo!, and despite the fact that the NERAIL Photo Archive is not a source of Spam, has in fact never been the source of even a single, solitary piece of Spam, has a mail server that is properly configured, properly secured, not an open mail relay, and so on.
I have spent many hours of my own time in an attempt to work with Yahoo! to resolve this issue, however they seem to be unwilling to correct the problem, nor willing to even communicate with me via anything but generic form-letters. They have become a very large company in the past few years which, based solely on my correspondence with them, appears in my opinion to no longer be willing to address their customers as individuals.
The bottom line is that if you are a contributor to the NERAIL Photo Archives and are also a user of Yahoo! email, then the "contact the person who posted this photograph" link underneath of your photographs will no longer work. Likewise, if you are a user of Yahoo! email, then I will not be able to communicate with you or respond to any emails from you unless you provide me with an alternate, non-Yahoo! email address.
Since all efforts that I have made to work with Yahoo! on this problem have met with failure, I have sent a cease and desist notice to Yahoo! Inc.'s legal department via certified mail today. Realistically, I doubt that even that will compel them to fix this problem, and realistically, there is little more that I will be able to do, since I do not have either the time or money that would be necessary to file a lawsuit against Yahoo!, and I do not honestly believe that anything short of a court order will convince them to fix the problem.
This has been a very frustrating experience for me, and has left me feeling very much helpless in the face of yet another modern mega-corporation that seems to care little about the very customers that have brought it the success that it enjoys.
If you are using Yahoo! for email, please consider changing to another email provider, one which treats their customers fairly and which has more reasonable filtering policies that allow the free exchange of email as was the original intent of the Internet's creators! There are many great choices for email services out there, and Yahoo!, despite being one of the largest, is definitely not one of the best!
Congratulations to Eric Austin, who posted the 50,000th photograph to the North American version of the NERAIL Photo Archives on September 12th!
The photo features a great night time view of The Wilton Scenic Railroad taken over the summer.
An award commemorating this historic event will appear next to the photo and on Eric's page of the web site. Congratulations Eric!
And thanks to everyone for the other 49,999 photos that you contributed to the site that made this historic event possible! Keep those photos coming!
Although I had very high hopes for the folks at HostMySite.com, the Photo Archives have experienced substantial performance problems while being hosted there over the last few months, due to a lack of adequate resources on their servers. You may have noticed at times that pages or photos in the site have taken an exceptionally long time to appear in your web browser, sometimes as much as a minute or more... these are the problems being caused by HostMySite.com's servers, and they have been getting noticeably worse as time has gone on.
I have tried to work with my account rep and the support team at HostMySite.com to get these problems resolved, but have been unsuccessful. Their "solution" was to try to sell me a different hosting package that would have cost almost $300/month, rather than the $55/month that we are currently paying them. This despite the fact that the Photo Archives are using only a fraction of the server resources that HostMySite.com advertises are included in the package we are subscribed to, so performance should not be an issue.
I therefore will be moving the site over the next few days to a new hosting provider, WebIntellects.com. My research has shown that WebIntellects will meet all of the Photo Archive's hosting needs, but of course only time will tell. Let's hope for the best!
Due to a catastrophic server crash at the hosting provider which I had been using to host the Photo Archives (HostingOnNet.com), I have completed today moving the site to a new hosting provider, HostMySite.com. Although HostingOnNet.com seemed like a great company throughout the short time that the Photo Archives were hosted with them, this server crash (and more importantly, their reaction to it) has shown that they are not capable of providing the services that we have been paying them for. Not only was the server down for over a week (and is still down as I write this by the way), but they have also informed me that they have no backup of any data on their servers, so had it not been for my own backup of the Photo Archives, everything would have been lost permanently, as a result of their negligence and/or incompetence.
I therefore have moved the site to a new hosting provider, HostMySite.com. HostMySite.com comes highly recommended by a colleague of mine, and my own research shows me that they should be more than capable of competently and professionally hosting the Photo Archives.
Thank you to everyone for your patience during the last week or so of frustration while the Photo Archives have been unavailable!
I have begun to restore the higher resolution, higher quality photos to the web site, now that the Photo Archive is once again hosted on a high-capacity, commercial web server. The maximum size for photos on the web site is now 850 x 700, as opposed to the 640 x 480 limitation that I had to temporarily impose while the web site was hosted on a server in my home.
The past month's worth of higher resolution photos have already been restored, and the rest should be restored within the next 24 hours. (Even with today's high speed connections, it will take that long to transfer all of the photos from the old server in my home to the new, commercially hosted server... there are just that many of them!)
I have added a new donations page to show the monthly expenses associated with running the Photo Archives (not including my time, which I have always and will continue to contribute for free.) In this way folks that donate to the Photo Archive will be able to see how the money they are contributing is being used. My sincere thanks to each and every person that has contributed!
I am happy to announce that I have finally found a suitable permanent (hopefully) home for the Photo Archives. I have moved the site to a Virtual Server at HostingOnNet.com.
The site has been up and running on the new server for some time now (I just haven't had a chance to write about it previously), and so far it has been performing flawlessly. Over the next few weeks, I hope to restore the larger, higher resolution photos and finally remove the other restrictions mentioned below under the 8/20/2004 news.
On the other hand, while HostingOnNet.com provides very reasonably priced services, this does mean an additional out of pocket expense that I will have to cover to keep the Photo Archives running, so please keep those donations coming! You can donate to the Photo Archive project at any time from the donations page or the link on the home page. Thanks!
February 25, 2005: Photo Archive Honored by Model Railroader Magazine
The NERAIL Photography Archive has been selected by Lionel Strang as one of his 10 favorite railroad web sites, featured in the April, 2005 edition of Model Railroader Magazine. A big thank you to Lionel, and all of the MR staff for bestowing this great honor upon the site!
On 8/20/2004, the web server on which the NERAIL Photo Archives are hosted suffered a rather serious and fatal hardware failure.
Because of the circumstances under which the Photo Archive web server is hosted (I live over 900 miles away from the server and the folks who host it are also not particularly easy to get a hold of), I have unfortunately been unable to repair the server to get the Photo Archive up and running again.
In order to bring the Photo Archive back without any further delay, I have therefore moved it to a much smaller, less powerful server in my own home. In order to do so, I unfortunately had to make a couple of small compromises however:
(1) The Photographs in the archive have been reduced slightly in quality to make them smaller, and the very high resolution ones have also been reduced in resolution. (Don't worry though, I have saved copies of all the original, full-sized photos, and they will re-appear when the real Photo Archive web server is operational again.)
(2) I have limited each visitor to the photo archive to viewing a maximum of 100 photos per hour.
Although I hate to have to put any restrictions on the Photo Archive, the above should allow me to temporarily host the web site in my home without too much trouble, rather than having it potentially be unavailable for months. "It's better than nothing" as they say. :-)
I want to sincerely thank everyone who has written to me over the past week with all the great compliments about the Photo Archive, and also everyone who has made a donation to help get the real web server repaired so the Photo Archive can one day return in it's full, unrestricted glory, hopefully soon. Thanks to each and every one of you!
After hammering out a few problems (this upgrade was supposed to be done yesterday) :-), I have completed moving the NERAIL Photo Archive to a new server. The new server is an AMD Athlon 1800+ based system, with 512MB of RAM, and an ATA100 based RAID array. The old system was only (believe it or not!) a Pentium/166 based system, with 96MB of RAM, and an ATA33 based RAID array. This new hardware should make the Photo Archive much faster and more responsive, and shouldn't require any further upgrading for several years at least.
I have upgraded the software on the Photo Archive web server that is used for resizing photographs that are above the site's 850 x 700 pixel size limit. This will result in clearer photographs, free of the "grid" pattern that has plagued many oversized photos posted to the Photo Archive in the past. I still recommend resizing photos before posting them whenever possible, since this speeds up posting, and reduces the load on the Photo Archive web server. When it's not possible to resize before uploading for some reason however, or when someone just forgets to, this should provide for much higher quality images.
I am very pleased today to announce the completely new, redesigned NERAIL Photo Archive site, which I have been working on for several months.
The new site has actually been split in to two separate sites:
The NERAIL New England Photo Archive - This is the site that we're all familiar with, but with a new, modernized look, and a new layout that makes it easier to navigate around within the site. It is also now limited strictly to New England photographs. Photos from outside of New England will no longer appear on this site.
The NERAIL North American Photo Archive - This is a brand new site, but it shares the same "look and feel" (and the same underlying database) as the above site. I've done this site in a different color scheme so it's easy to tell at any time which site you are looking at, even with the similar look and feel. Unlike the above, original site however, this new site includes all of the photos in the Photo Archive, including the New England ones.

I think the new site design gives everyone what they wanted, while at the same time being the best of both worlds. People who only want to see New England railroad photos can do so by going to The NERAIL New England Photo Archive, while those wanting to see other photos too can visit The NERAIL North American Photo Archive.
Since I've finally managed to find some time to work on the Photo Archive, I've managed to implement several new features over the last few days:
First up is a new "region" feature. Although at the moment it is only partially completed, this will allow railroad photographs from outside of the New England area to be included in the archive, while still allowing hardcore Yankees to view only the photos they're interested in. I know that some of the Photo Archive's visitors don't like the non-New England photos, while others really love them. Hopefully when finished this will be the best of both worlds, for everybody.
I have also added a new "award system", which displays awards of recognition next to the names of contributors who have helped the Photo Archive reach important milestones. At the moment, awards are given for contributors who have posted 50, 100, 250, 500, 750, 1000, or 2500 photographs to the archive, as well as a special, unique award for the 1st, 1000th, 5000th, and 10000th photo posted to the archive. More awards for other milestones will be added in the future, stay tuned!
Also added over the past few days is a new feature that allows Photo Archive visitors to directly contact contributors about the photos they've posted. A new link can now be found under each photograph in the archive for which the contributor has an e-mail address "on file".
Finally I've made a number of other small improvements here and there throughout the site, to hopefully make it more enjoyable for everyone.
There will be more improvements on the way, so keep those photos coming!
The Photo Archive is five years old today! Thank you to everyone who has helped to make the Photo Archive such a success, especially the hundreds of folks who have so generously contributed their Photographs. The site never would have amounted to anything if it were not for each and every one of you!
Due to some server changes taking place at my company, I have moved the Photo Archive to a new web server. Everything should work exactly the same as before the move, but if you encounter any unusual problems, please send me an e-mail to let me know.
The web site was updated today with a highlight of the 5,000th photo, which was actually posted on August 31, 2001. (It's been a busy couple of weeks for the archive maintainer.) :-) The photograph depicts equipment on display at Edaville Railroad, in Carver, MA. Congratulations John!
A contest for the 5,000 photo announced, the winner to receive a set of 72 classic railroad postcards!
If they entered their name and a password at the time they contributed their photographs, photo contributers can now modify the information about their photographs, or remove them from the Photo Archive altogether. Both features can be accessed by selecting the "Edit This Information" link that now appears when viewing a photograph.
Several minor bugs have been fixed and several minor enhancements have been made to the Photo Archive over the last few days:
Added "auto-resize" for photos larger than 900 x 700. Contributed photos wider than 900 pixels or taller than 700 pixels will now be automatically resized to fit within this limit.
Added "latest photo" to home page. A smaller version of the latest photograph posted to the archive, along with the description, date and photographer name (if known), now appears at the top of the Photo Archive home page.
Streamlined home page. The Photo Archive home page has been redesigned to be more easily navigable, fit better on most people's screens, and generally look more attractive.
Added "contributor name/password" feature. When contributing a photo, the contributor can now enter their name and a password. In the near future it will be possible for contributors to modify or delete their photographs by re-entering their name and password.
Fixed photographer name sort order on add photo page. The list of photographer names on the add a photo page was being sorted by first name. This list is now sorted by last name, consistent with the "browse photos by photographer name" part of the archive.
Many folks have written to me and said that it was just too difficult to contribute photos to the archive. Although I did originally try to make contributing photos as simple and non-technical as possible, new web browser technology has been developed since then that can make it even easier, and I've now finally updated the photo archive to take advantage of this exciting new technology.
When contributing photos to the archive, you'll now no longer be required to use FTP (the Internet's "File Transfer Protocol".) As long as you're using fairly recent web browser software on your computer, such as Microsoft Internet Explorer v4.0 or above, or Netscape Navigator v2.0 or above, you can contribute photographs without using anything other than your web browser. Even if you were comfortable with the old method, the new method is still much faster and easier to use.
Also gone are the limitations of what you must name your photographs. You can now name them anything you want, including names with spaces and other special characters within them.
And just in case you can't use the new contribution method for some reason, the older method is still available as well.
I hope that this new enhancement makes contributing photos easier for everyone!
I finally found the time today to do some much needed re-design of the Photo Archive database. Although you won't see any visible changes to the archive as a result of this --everything will still look and work in exactly the same way-- you should see dramatic speed increases when moving through the various pages of the archive, especially when doing searches. Searches that took 45 seconds before will now happen in the blink of an eye.
The slowness was due to some really foolish mistakes I made when setting up the archive almost 3 years ago, and much like when building a model railroad, sometimes such mistakes require so much work to fix, you end up just living with them for a long time. The work I did on the archive today was a lot like ripping out and completely rebuilding that bad section of a layout, and in the exact same way, it was a lot of work but the results were well worth it.
I hope this makes for a more enjoyable viewing experience for all the archive's visitors!
While doing some routine system maintenance today, I came across what may be some lost treasure.
I found 79 photos that had been contributed over the last six months, but never added to the archive because the contributers never completed the final step of filling out the add photo form. After removing the duplicate and corrupt photos, There were still 15 photos left.
I've added these photos to the archive. Since the form was never filled out for them however, I don't have any information about what railroad they are, who took the photo, date, description etc. Of course I'll be happy to update the descriptions for these photos with any additional information anyone can provide for them.
If you've had trouble adding a photo in the last six months your photo may be in the archive now!

News
|
About NERAIL
|
About Jeff
|
Contact Jeff
|
F.A.Q.'s
|
Privacy Policy
|
Other Great Sites
This site, excluding photographs, copyright © 2016 Jeff S. Morris. Photographs copyright © individual photographers, except as noted.